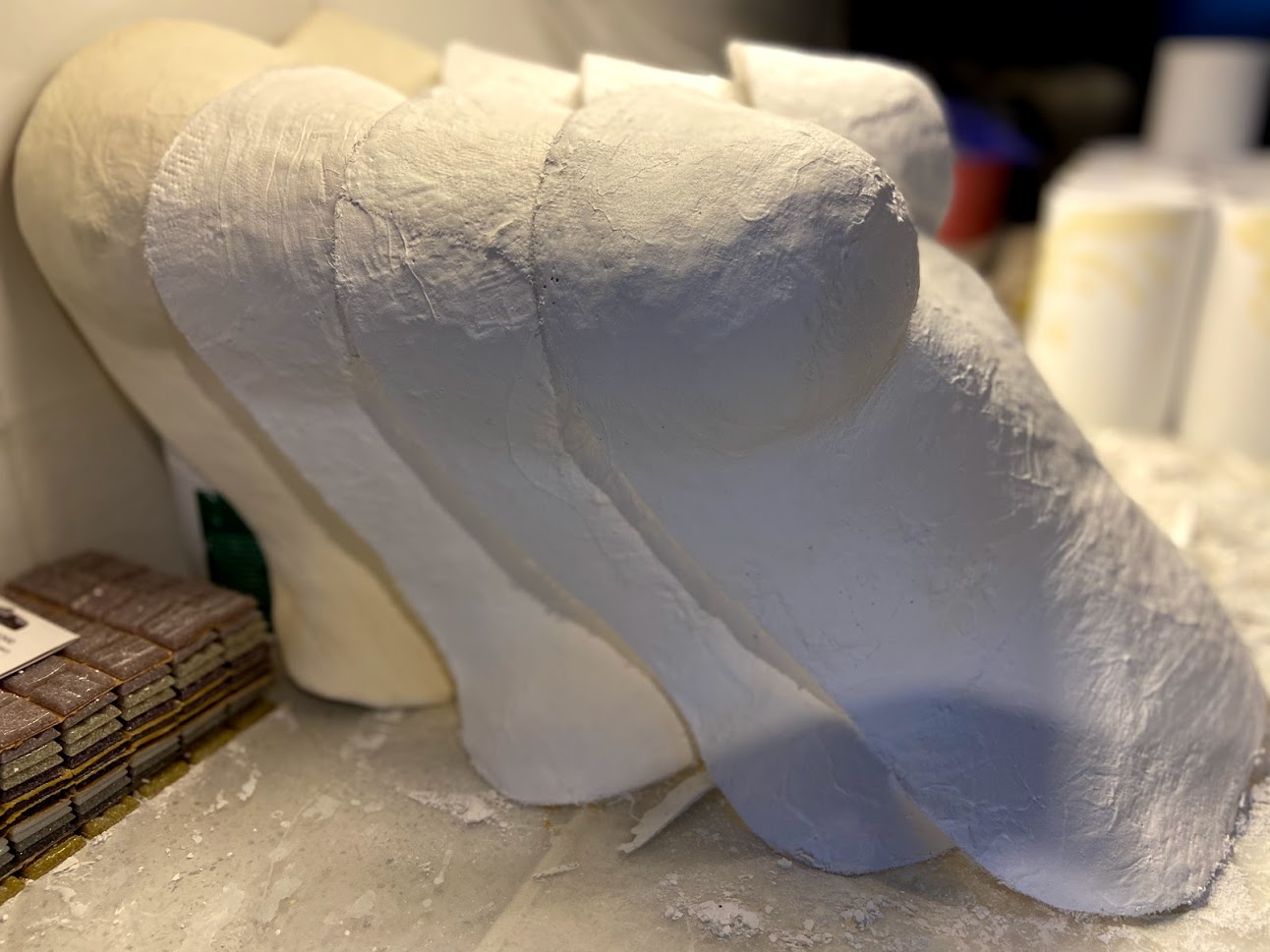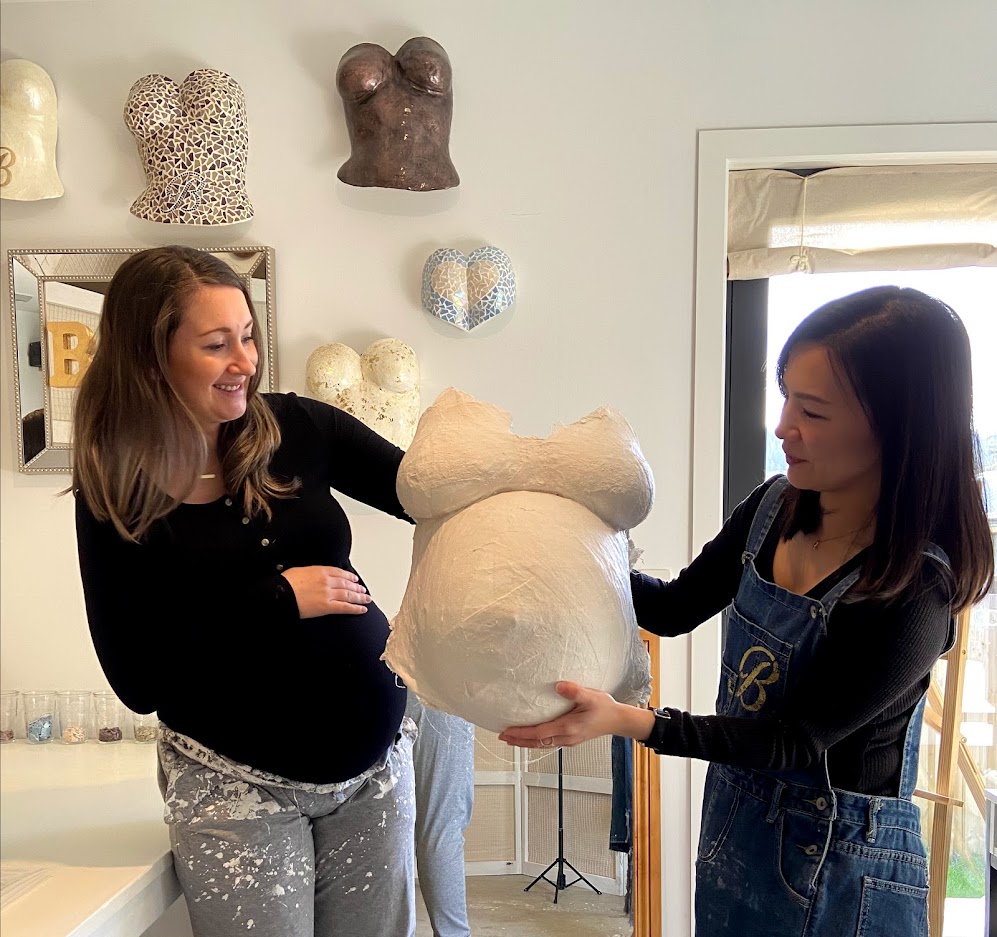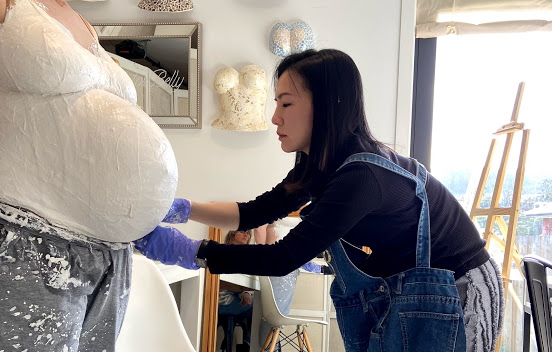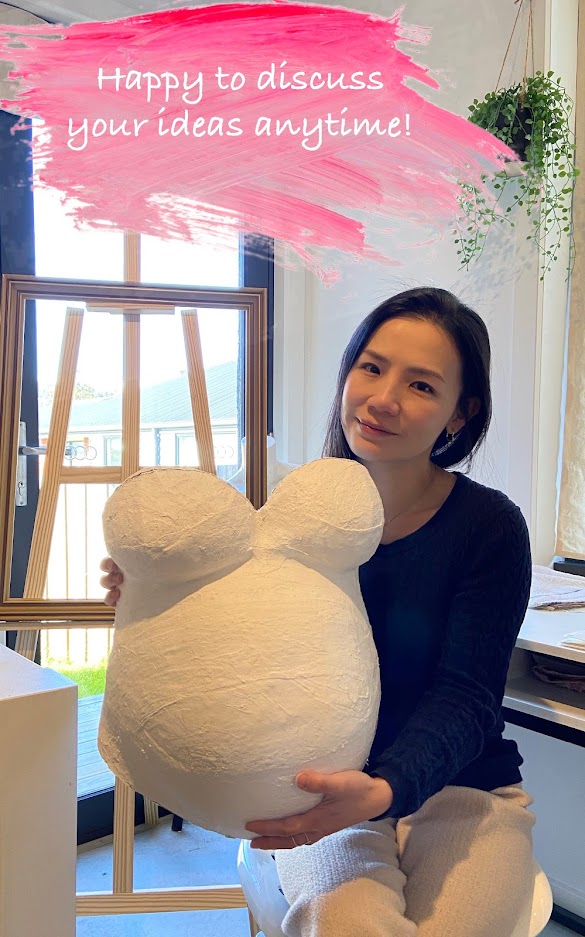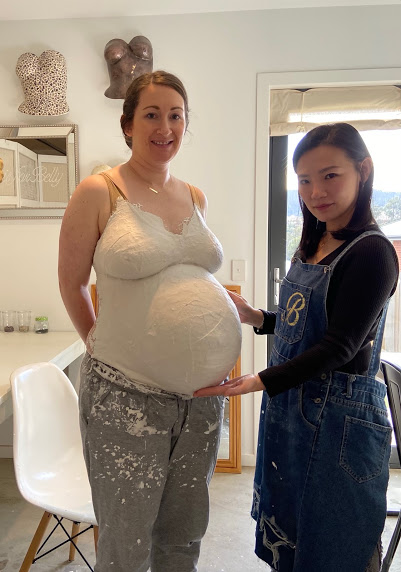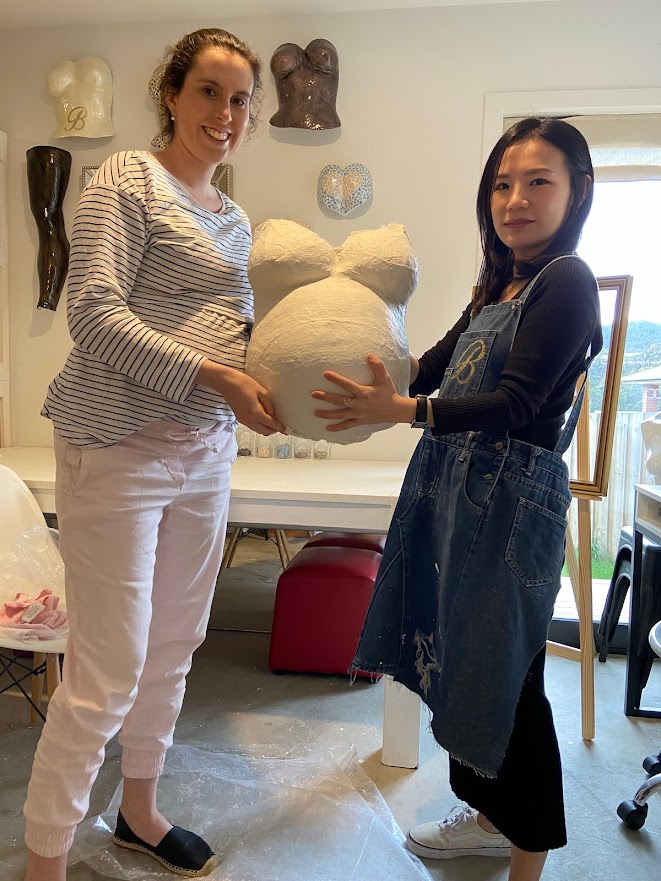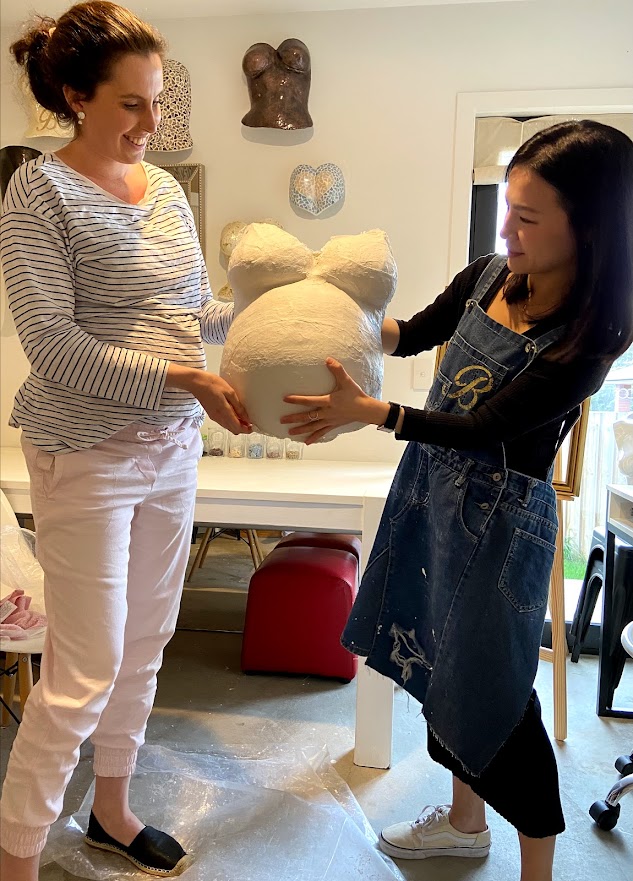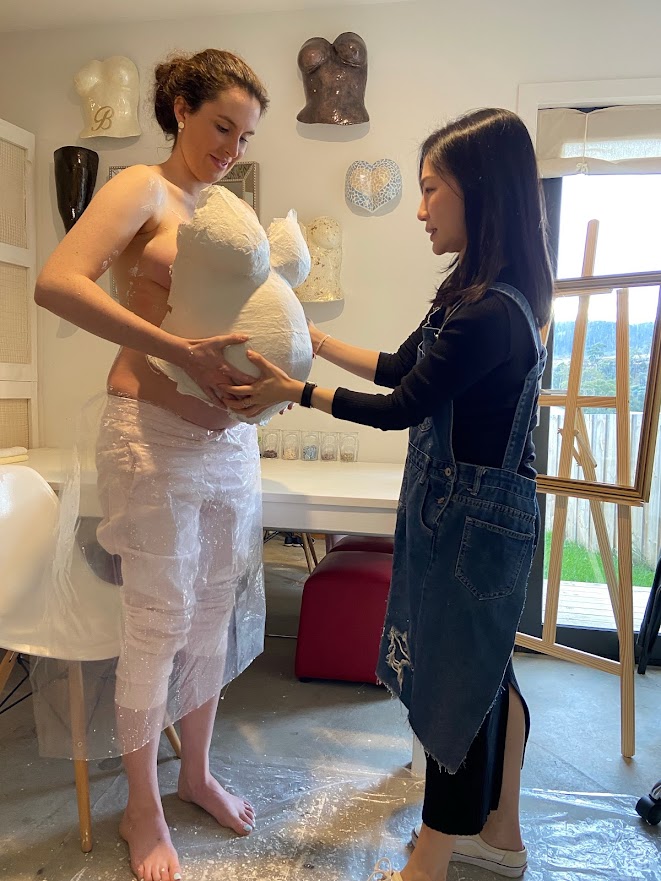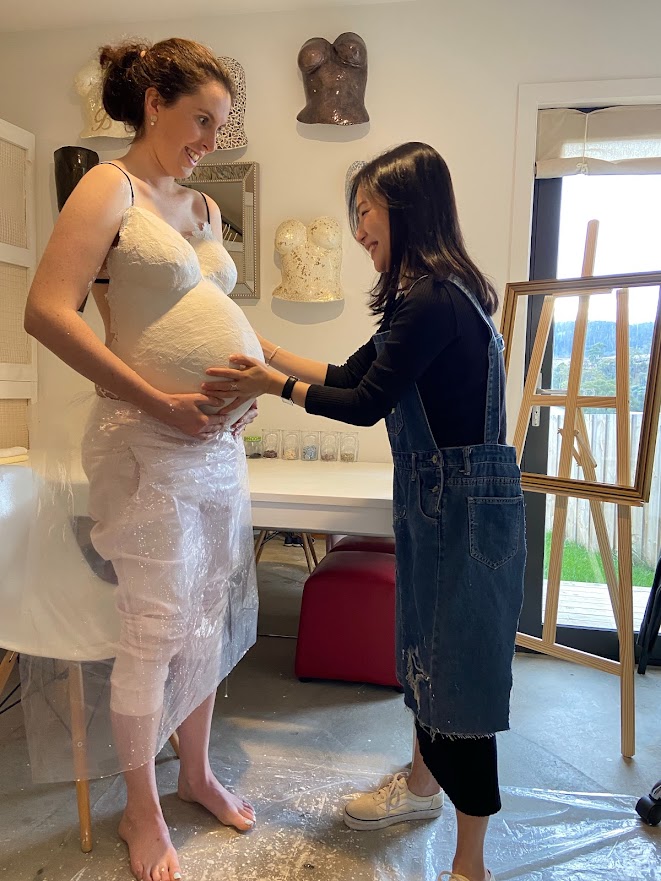 Hi, my name is Kaman, founder of B is for Belly and a human caster based in Australia.
All casting will be carried out by me on your casting day. This is my honor to be the first one to provide pregnant belly casting services in Tasmania. 
For many years, I was educated and worked as a quantity surveyor in construction industry in Hong Kong. After being a full time mum of my three boys, I found time and returned to my early passion of art. Today I am giving energy and my heart on my home studio as an artist creating unique, beautiful and priceless works of art in Tasmania.
WHAT OUR CUSTOMERS LOVE ABOUT US
/** * @var $module \Ucraft\Module */ ?>
Georgia Swanepoel

"Kaman was fantastic, very skilled and professional. Her work is beautiful and we are so pleased with the final result!"
/** * @var $module \Ucraft\Module */ ?>
Shaye Sowerby

"I had a cast made of my belly at 33 weeks pregnant with twins. It was unlike anything I had ever done before but I am so glad I did!

Kaman was professional and extremely freindly and made me feel really comfortable. I am so happy with the results, the belly cast looks beautiful and I have a memory that will last a lifetime from carrying my beautiful babies. I highly recommend getting this done.

Thank you so much Kaman."